Inside-Out™ Underdecking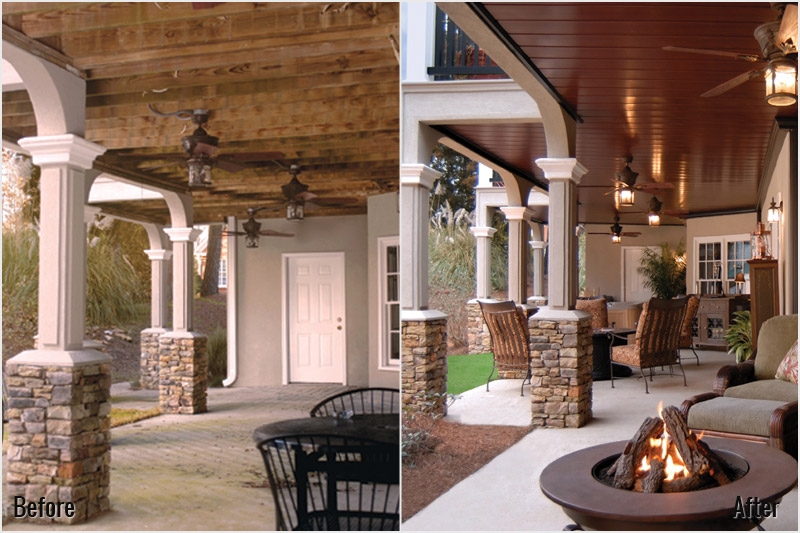 Titanium-aluminum alloy provides beauty and drainage increasing the livable space below your deck. Do you have unused underdeck space? Looking for a simple water management tool? Learn how InsideOut can fit your needs. The exceptionally durable titanium-aluminum alloy makes it far more resilient than the vinyl under deck drain system products many other companies offer. In fact, when attached with the recommended ceramic-coated screws, our locking frame and panels can support up to 20 pounds per square foot which allows it to function even when covered with heavy winter ice and snow that would tear other under deck gutter systems down. This strength allows for dry decks and also makes it possible for our underdeck ceiling to support lighting, fans and other hanging item that will make your new outdoor space feel like a natural part of your home.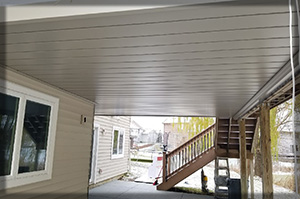 Minnesota Vinyl & Aluminum is your local distributor for this great product!
Check out the great color selection. The wood grain colors are premium designs.
---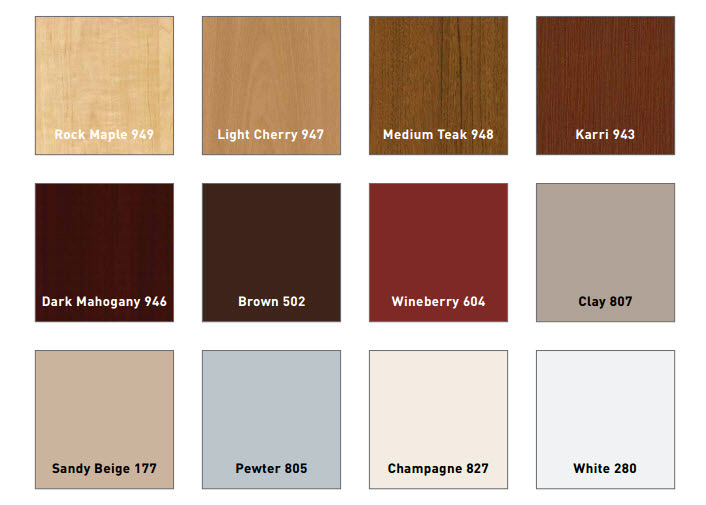 Call Us Today to Learn More About Underdecking!